About us
We are an international service provider of repute for Contact Centers, Web Enabled Call Centers and Back Office Processes.  Each of our project execution is acclaimed as a model case study for our contemporaries in the industry. We strive to realize our objective of becoming an exemplary service provider. And as a corollary, we are recognized as the market leaders in our domain.
Our approach to business has always been innovative and in the pursuit of solutions. We enjoy taking up challenges as it gives us an opportunity to excel and provide a breakthrough solution for our clients.  Serving since our inception 8 years ago, we understand the industry in and out.
Our services are tri-partite - Contact Center, Back office and Web Enabled Call center. These three services encompass a range of sub-services like customer support, data mining, mystery shopping, virtual receptionist etc.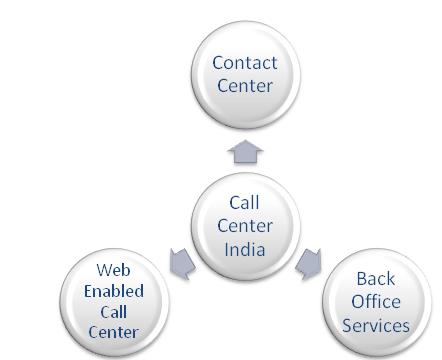 Our corporate office is headquartered in WA, USA and global delivery center is based inIndia

We have a developed infrastructure which supports work stations of 1000 people. We have full power back-up and data back-up. 
Our human resource meets the international standards of skills and qualifications. All our Agents speak in the Global Accent and have great command over the language.

We are always eager to serve our customers and take up challenges that come across. Clients are the most valuable asset for us.
Our endeavor is to deliver excellence each time, resulting in success of our clients and us!
For any query, call at +1.206.441.7760 or Email us: info@callcenterinindia.info